THE REVOLUTION IS HERE!
Mosconi Gladen launched it`s brand new D2 80.6 DSP Class D, 6-channel amplifier with on-board DSP.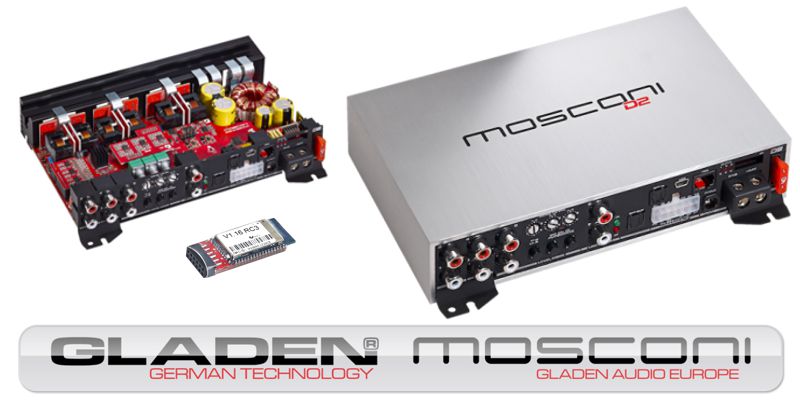 Specifications:
– 6to8 DSP chip incl. SP-Dif in-/output + mosBTS slot! 6x 80 Wrms 4 ohm + 2x processed analog outputs
– Optical digitally in-/output, Master Slave (output is volume controlled with Fader/Balance).
– Output signal can be routed internal pairwise to the desired signal(Front, Rear or Sub)!
– 6/12…DSP systems + analog outputs!
– A2DP & Aptx Audio Streaming with optional mosBTS module.
– Size: 201x40x144 mm
For more information to this product please visit http://mosconi-system.it/product/gladen-d2-80-6-dsp/